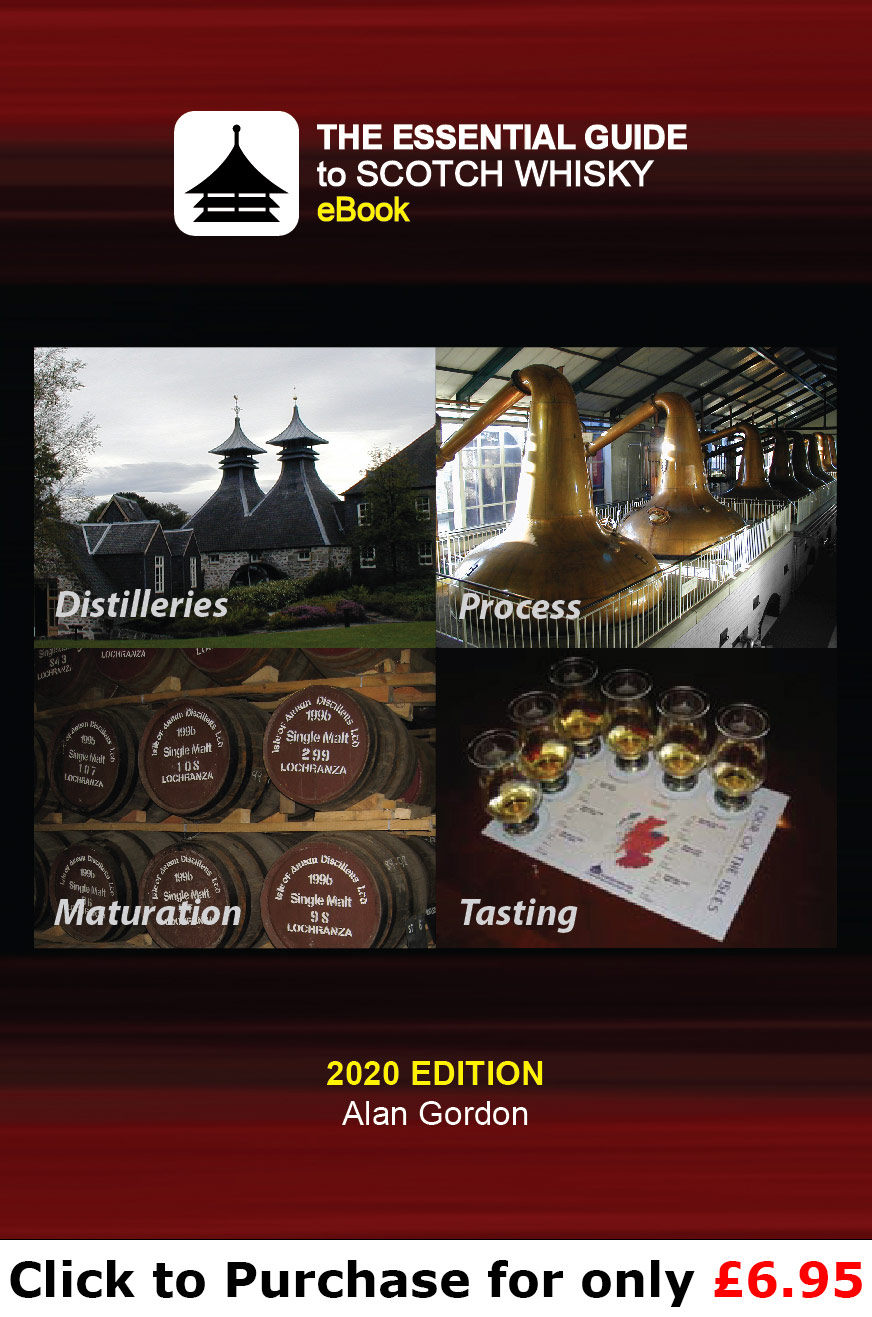 The company behind 'The Essential Guide to Scotch Whisky eBook' - Pagoda Scotland Limited - is a leading source of information related to Scotch Whisky.
In response to the many queries that the company regularly receives from enthusiasts, 'The Essential Guide to Scotch Whisky' was created to bring together answers to many of the questions that are regularly asked in one 'easy to follow' logical format.
So whether you're a whisky novice or already a connoisseur of 'uisge beatha' (The Water of Life), we are sure that you will enjoy our digital guide and that it will provide you with the detailed background knowledge that you require.
Pagoda Scotland created the original Scotch Whisky Information website - ScotchWhisky.net - in 1999 and also compiles and publishes the annual Scotch Whisky Industry Review. The Review is the single most authoritative source of business information on the Scotch Whisky industry – incredibly comprehensive in its coverage and painstaking in the accuracy of its research. The Review contains 284 pages packed with fascinating and useful information and is used as a reference by all the leading Scotch Whisky industry companies, investors, suppliers, distributors, retailers, writers and influencers.
Pagoda Scotland Limited is based in Aberdeen, in the North East of Scotland, is a small privately owned company and is completely independent with no link to any Scotch Whisky company.
Alan Gordon, Owner & Managing Director, Pagoda Scotland Limited.



Click here to Purchase Now