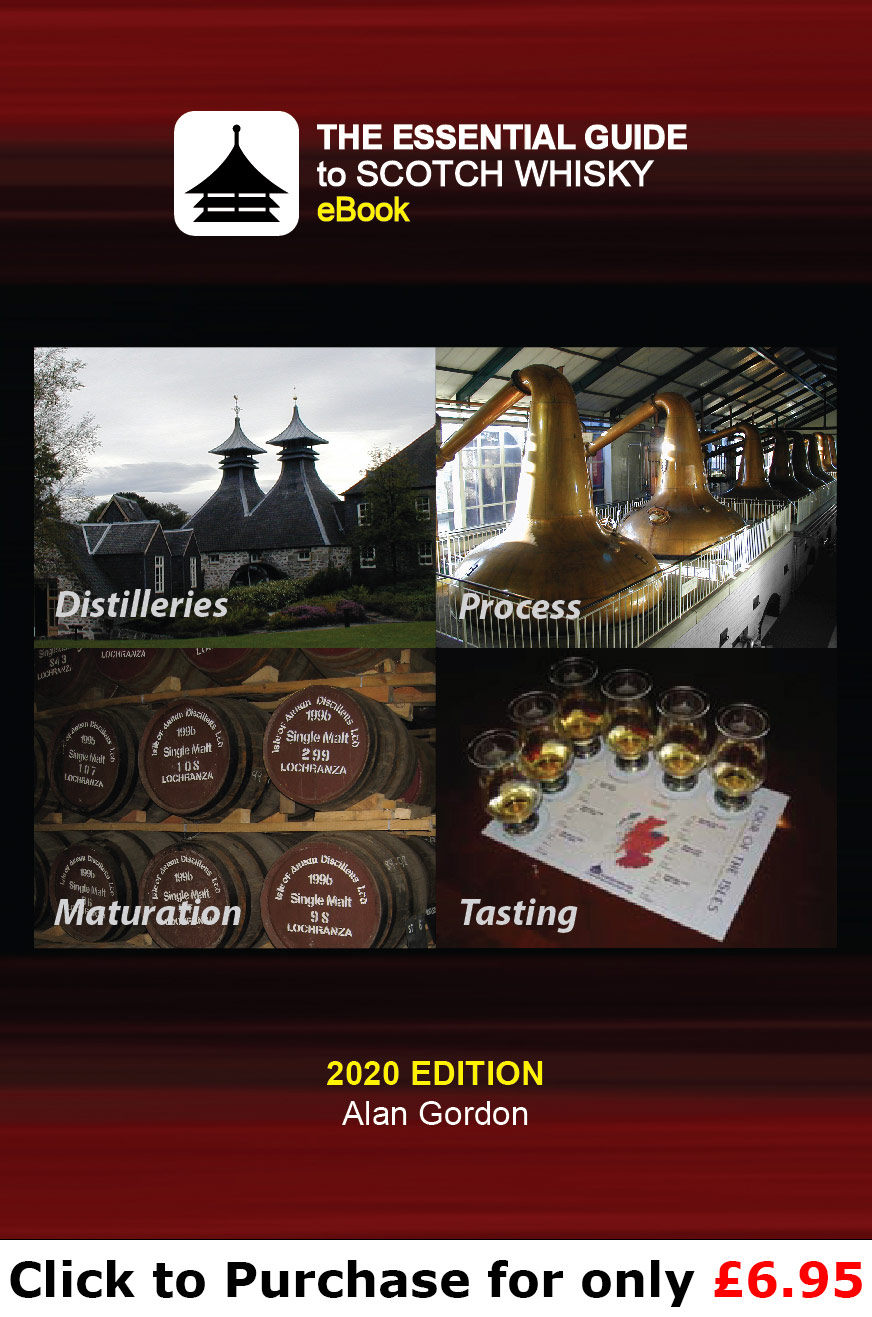 Thousands of Scotch Whisky enthusiasts regularly visit our parent site ScotchWhisky.net and over the years, we have gained a remarkable insight into the type of information, guidance and advice that they are seeking regarding Scotch Whisky.
We are often asked questions such as
Where can I get a concise but informative introduction to Scotch Whisky in one place without browsing loads of books and websites?
How is Scotch Whisky made?
How do you 'Nose' or 'Taste' Scotch Whisky?
Where are the Scotch Whisky distilleries located?
What is 'Single Malt Scotch Whisky'?
What is the 'best Scotch Whisky'?
What is the difference between peated and non peated Malt Whisky?
What are the differences between the different types and brands of Scotch Whisky?
I have been invited to a Scotch Whisky tasting – what do I need to know to avoid embarrassing myself?
Well, you are about to discover the answers to these, and many other, key questions as we reveal the top Scotch Whisky facts, fascinating insider tips and some of our personal recommendations as we lead you on a journey to transform your Scotch Whisky knowledge!
The eBook, 'The Essential Guide to Scotch Whisky' takes a clear, concise, and carefully structured approach to lead you on your journey. We have completed all the research 'legwork' for you, allowing you to concentrate on the content – the key facts, tips and recommendations.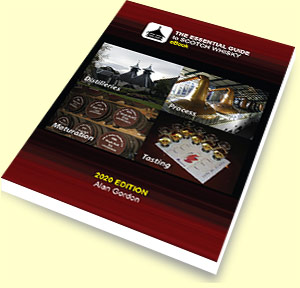 Chapter 1: The Top 100 Essential Scotch Whisky Facts - Scotch Whisky 'must have' knowledge
Chapter 2: The History of Whisky timeline
Chapter 3: How Scotch Whisky is Made – the manufacturing process – a combination of art, craft, science and nature
MAP: Distilleries of Scotland
Chapter 4: How to Drink Scotch Whisky – an insiders guide to Scotch Whisky 'Nosing & Tasting'
Chapter 5: How to Plan and Enjoy a Scotch Whisky Tasting Session – you will have a blast!
Chapter 6: Scotch Whisky Distilleries – individual distillery information
The information in the 145 page eBook has been gleaned and compiled from hundreds of different sources, visits, 'tastings' and the scotchwhisky.net team's personal experiences of the best scotch whiskies and leading single malt distilleries.
It could take many months invested in research in whisky text books, on the internet and on distillery visits and considerable cost spent on whisky 'Master Classes' and whisky 'Tastings' to learn just a portion of what is included in this powerful, concise, 'easy to read' guide!
In a few minutes you could be taking the first steps along the road to becoming the 'Scotch Whisky Connoisseur' you have always dreamed of.
...which can be downloaded immediately...
all for the special price of only £6.95 pounds sterling ($8.95 US dollars)
Let us guide you to ;
'nose and taste' Scotch Whisky like never before
amaze your friends and family with your new Scotch Whisky expertise
make more educated decisions about your future Scotch Whisky purchases and enjoy these marvellous historic spirits with a whole new background of knowledge!
*NOTE* Special Bonus
For a limited time only people who download 'The Essential Guide to Scotch Whisky' will also receive the following special 'must-have' bonuses absolutely free!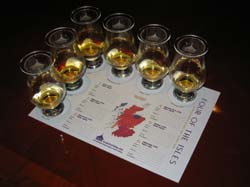 Whisky Tasting mats (PDF Format) – the ideal accompaniment to any Scotch Whisky 'nosing' and 'tasting' session. Print out the mats for the 5 recommended tastings in Chapter 6 of the eBook to help organise the whisky samples for your own personal tasting sessions!
Whisky Tasting Mat 1 : 'The Famous Six'
Whisky Tasting Mat 2 : 'The Sensational Six'
Whisky Tasting Mat 3 : 'The Hidden Gems'
Whisky Tasting Mat 4 : 'The Tour of the Isles'
Whisky Tasting Mat 5 : 'The Tour of Islay'
Whisky Tasting Mat 6 : 'Generic Tasting Mat' – for your own tastings!!
Purchase Now
£6.95 pounds sterling ($8.95 US dollars)

Click the button below to pay in United Kingdom GB£ pounds

Click the button below to pay in United States $ dollars

We are so confident that the information included in this eBook is of such excellent value that we will provide a full refund to any customer who is not satisfied up to 3 months after purchase.
It should only take a few weeks to absorb the information which is clearly laid out in the eBook– and to gauge the benefits that it provides as it opens up a whole new 'vista' to the world of single malts and Scotch Whisky!
However, we are giving you 13 weeks to decide – you can only win !
That's right, at anytime during the next 91 days, if you are not satisfied with the value of the information provided in 'The Essential Guide to Scotch Whisky' and the special bonus, we will refund your entire payment.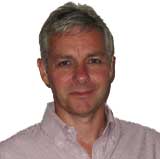 Alan Gordon
ScotchWhisky.net
Pagoda Scotland Limited