TDG McPherson
Fisherton Garage, Aberlour, Banffshire, AB38 9LB, Scotland
Tel: +44 (0)1340 871401 Fax: +44 (0)1340 871721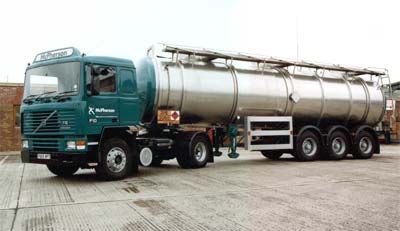 Dedicated white spirit (Vodka, Gin, GNS) tanks.
Specialised Double-deck hydraulic cask vans.
Operational bases throughout Scotland and the United Kingdom.
TDG McPherson supply transport to all of the major Scotch Whisky companies as seen on this site.
Visit TDG at www.tdg.eu.com for more information