Isla Cooperage Co. Ltd.
Isla Road, Keith, Banffshire, AB55 5DQ , Scotland
Tel: +44 (0)1542 882337 Fax: +44 (0)1542 886808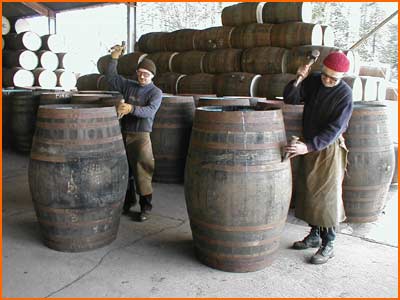 Isla Cooperage Company Ltd, situated on the banks of the River Isla, in Keith was established in 1989 by Managing Director, Ricky Proctor.
Originally the business was wholly involved in repairing all types of casks, but over the years the business has progressed and today its services include:
Cask maintenance and repair
Providing a de-char / re-char process to recycle and extend the life span of wooden casks
Acting agents for the purchase / supply of casks to distillery companies.
Suppliers of garden planters to wholesalers
Isla Cooperage is delighted to be associated with, and provide a quality service to, many of Speyside's leading Whisky companies.