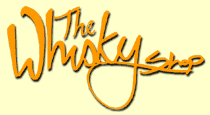 The Whisky Shop
96a Princes Street. Edinburgh EH2 2ER Scotland
Tel: +44 (0)131 2205899
www.whiskyshop.com E-mail: enquiries@whiskyshop.com
Nobody comes to Edinburgh without having a stroll down Princes Street. Here you'll find The Whisky Shop in a basement location underneath the Hector Russell Kiltmaker store.
Founded only in 1992, The Whisky Shop has quickly grown to be Scotland's only chain of specialist whisky shops. Starting out in a single store in Edinburgh further development has seen branches opening up across the length and breadth of the country. This growth could not have happened if it was not for a commitment to holding a massive range of different whiskies and developing a reputation for having extremely knowledgable staff who are dedicated to ensuring customers recieve an excellent service. Each store has its own unique character with some located in modern shopping malls, others on traditional High Streets and one located at one of the country's top visitor attractions. In 1999 The Whisky Shop opened up its first foreign store when it joined with sister company, Hector Russell Kiltmaker, to acquire premises in San Francisco, thus enabling us to supply customers across The United States.
UK Freephone: 0800 9804010
UK Shops: Callander, Edinburgh (Princes Mall), Fort William, Glasgow (Buchanan Galleries), Glasgow (Princes Square), Inverness, and Oban.