The Whisky Vault Ltd
Suite G5, Morwick Hall, Mortec Park, York Road, Leeds, West Yorkshire, LS15 4TA, UK
Tel: 0113 322 5785 Fax: 0207 437 1345
E-mail: mail@thewhiskyvault.com Twitter: @TheWhiskyVault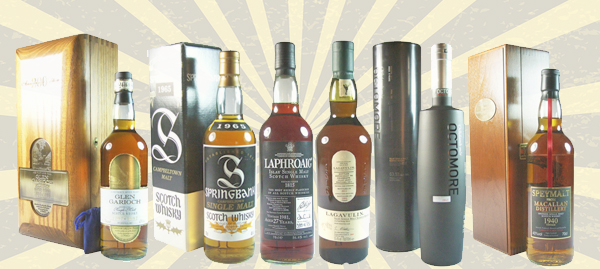 The Whisky Vault, est. 2008, is an online rare whisky specialist store providing you with top quality whiskies direct to your front door.
The Whisky Vault was born from ideas created by Philip and Richard Hawley, a Father/Son relationship, based in Yorkshire, UK. An incredibly enthusiastic business, the project is currently run as an entirely family-oriented project.
Philip has been collecting rare specimens of whisky for a number of years, but the hobby has since turned into a passion. As time progressed, it was clear Philip had a real eye for quality and that this could become more than a pastime, it was time to put our skills together to create something special, what would later, of course, become The Whisky Vault.
Richard has had a lot of experience in the customer service business and has successfully owned a thriving bar in Leeds.
With Richard at the helm of all the design and content of the site, plus the set up and licensing requirements, it was left to Philip to effectively be our stock controller and manager, ensuring we had plentiful, but essentially, quality products to offer to the world's army of whisky lovers. As we go forward, we are confident this is the case.
With over one thousand items in our catalogue, including over 800 single malts, there are expressions of whisky that are very rare and indeed sought after. We endeavour to keep the site exciting and fresh and therefore are consistently adding new products, as and when we acquire them.
Having a customer services background, we understand the importance of fair, quality and efficient service. We adhere to this policy relentlessly.
We have detailed photographs of every bottle we have for sale, instead of using stock photos, so you can examine each product as is.
Please contact us if you have any further questions.
Most of all, we hope you enjoy the site...
Richard and Philip Hawley